Standard Router Table Retrofit
This is a Centroid M400 retrofit to a 50" x 30" Standard router table. The retrofit was completed in July 2014.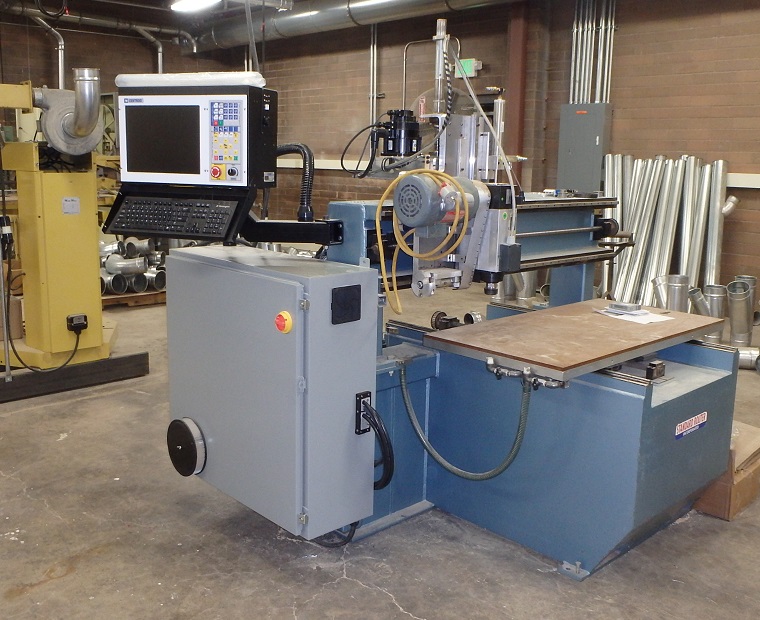 The machine is a 3-axis router with a 5HP high-speed main spindle, plus a secondary 2HP shaper spindle. Both spindles ride on the same head, with pneumatic slides to bring one or the other down to working level.


The retrofit uses 0.9kW Yaskawa Sigma V servos. Servo drives are at the top left in the cabinet, with Centroid OpticDirect interface units mounted to the side of each drive, to receive commands from the MPU11 control board via optical fibers.
The MPU11 control board is on the left wall, and the GPIO4D PLC unit is below the servo drives. Fusing and power distribution is lower right.
The Hitachi X200 spindle drive is at the top right. The spindle braking resistor is mounted externally.

Copyright © 2016 Marc Leonard
Last updated 18-Nov-2016 MBL