Mori Seiki MH40 HMC
This is a Centroid M400 retrofit to a horizontal machining center from around 1990. The retrofit was completed in October 2010.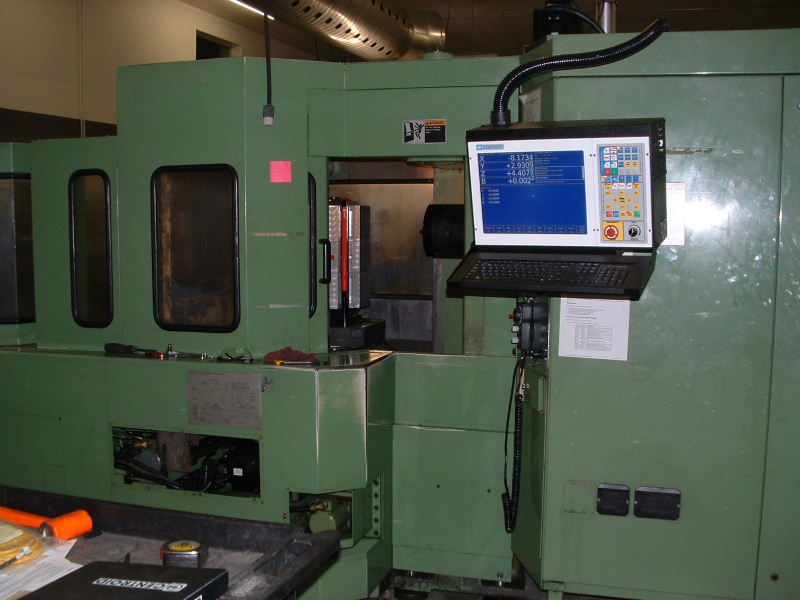 The machine has a 15HP AC spindle, 40-station tool changer, 360° B axis indexer, two-position rotary pallet changer, and chip auger/conveyer system.
This machine was originally equipped with a Fanuc 0MC control.
I installed a Centroid M400 with the MPU11 motion controller and GPIO4D axis interface, running Yaskawa Sigma II servo drives and motors. Three PLC I/O expansion boards provided the additional inputs and outputs required for the complex tool changer and pallet changer.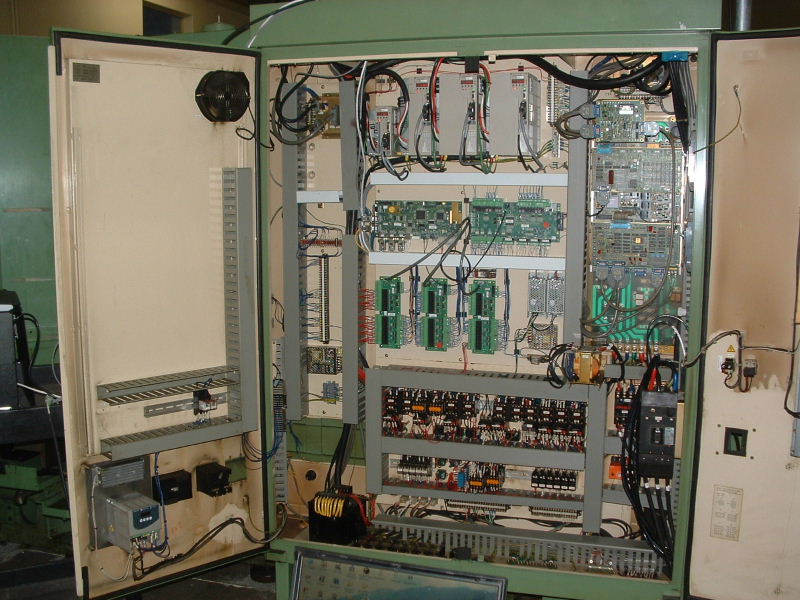 The control cabinet is shown above. New Yaskawa servo drives are across the top; the original Fanuc 6059 spindle drive is at the right; power distribution across the bottom; and the Centroid interface boards in the center.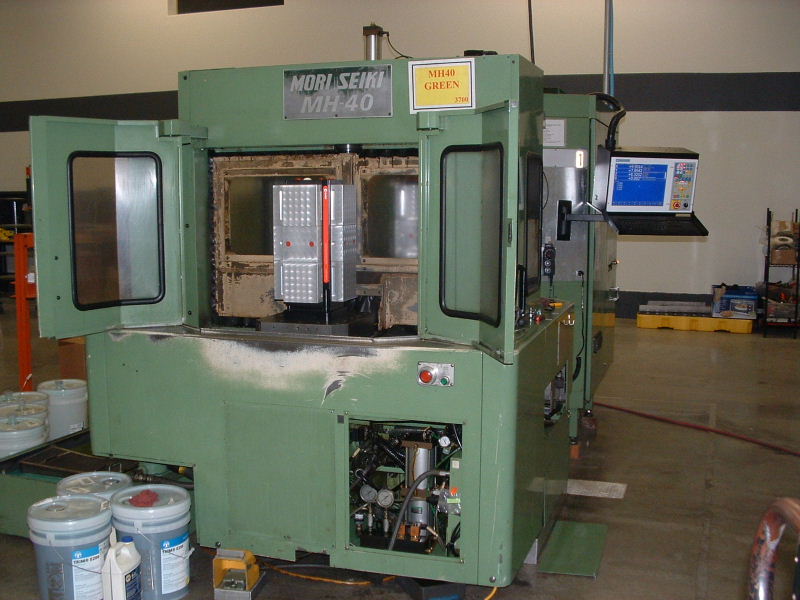 The front of the machine, with access to the setup pallet.
---
Copyright © 2011 Marc Leonard
Last updated 05-Feb-2011 MBL