Femtec KFV-40 VMC
This is a Centroid M400 AC-servo retrofit to a 1995 vertical machining center. The retrofit was completed in January 2009.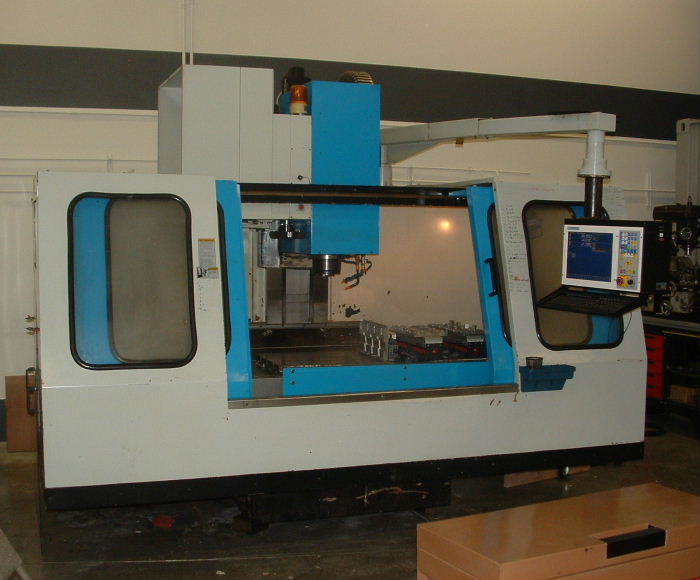 The machine has a 15HP AC spindle, two-range hydraulic gear shift and 24-station random-access hydraulic tool changer.
The machine was originally equipped with a Mitsubishi Meldas control.
I installed a Centroid M400 control with 3kW AC servo motors, powered by high-power Centroid SD1 servo drives. A Centroid PLCIO2 unit provides the I/O interface for all machine accessories.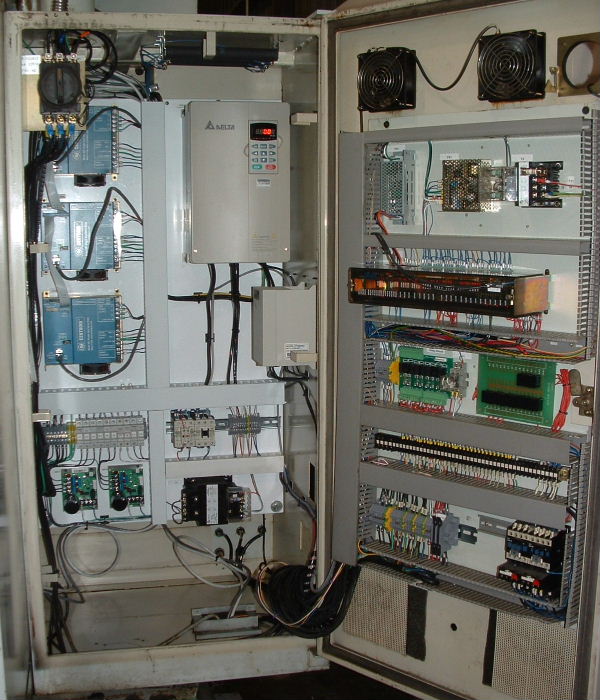 The control cabinet. Servo drives are in the upper left; Delta VFD-VE spindle drive upper right; AC power switching and distribution across the bottom; and PLC I/O and DC distribution on the door.

---
Copyright © 2009 Marc Leonard
Last updated 17-Jun-2010 MBL