Hardinge CHNC with Centroid T39S
---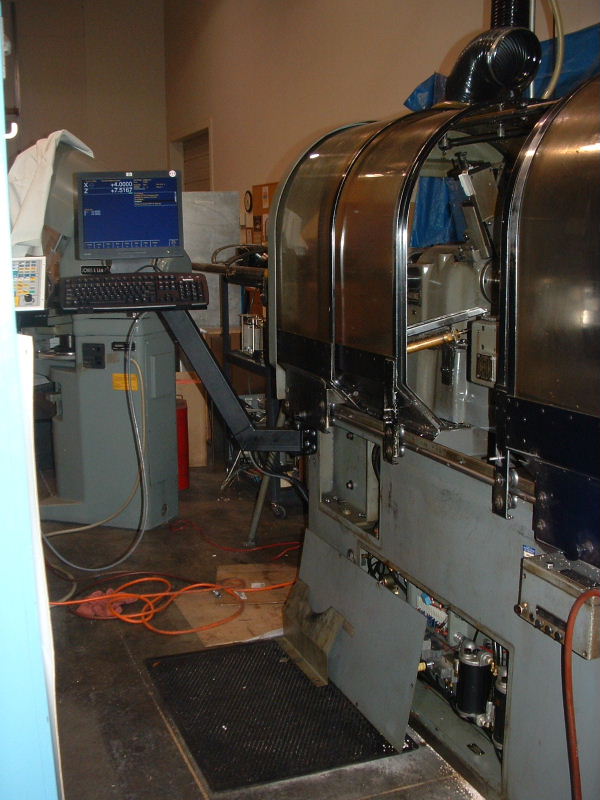 This is a Hardinge CHNC4 from the early 1980's, retrofitted with a Centroid T39S by CNC Services Northwest in May 2006.
The original console cabinet has been removed. The console is now a flat panel monitor, keyboard and control pendant, all mounted off the machine base.
All control electronics are now in the rear cabinet.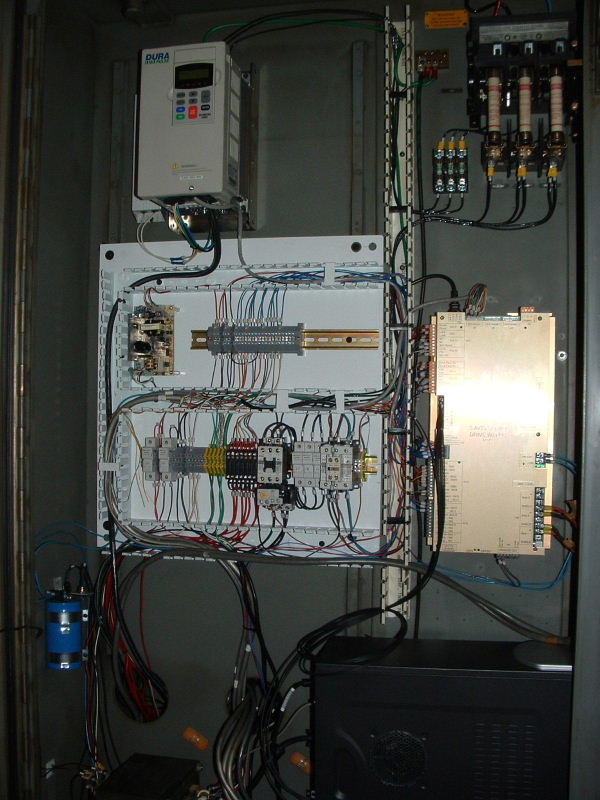 Rear electrical cabinet. Control computer is at lower right; combined servo drive and PLC unit is center right; and spindle drive is upper left.
Copyright © 2008 Marc Leonard
Last updated 09-Mar-2008 MBL