Bridgeport V2XT Retrofit
---
This is a Centroid M400S retrofit to a Bridgeport Series I V2XT CNC knee mill, completed by CNC Services Northwest in April 2015.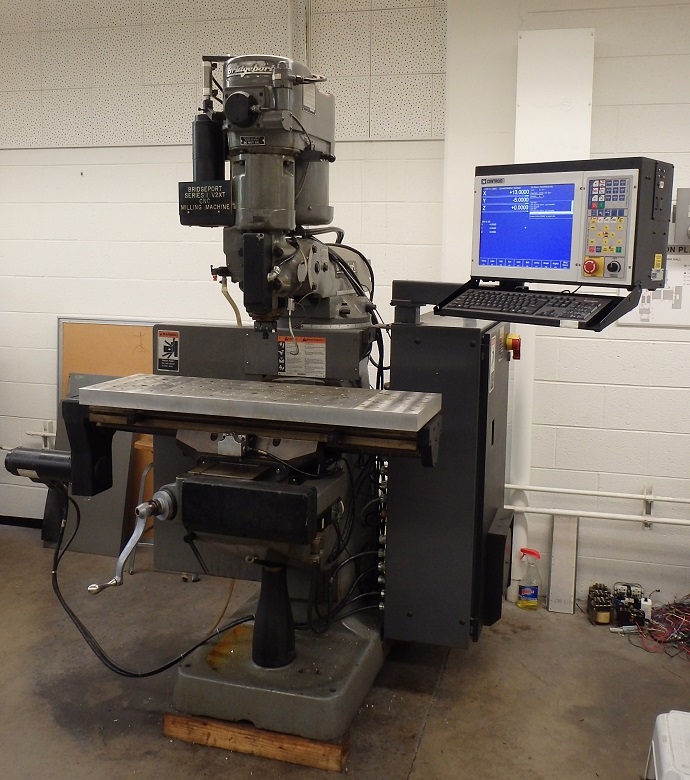 The machine is a Series I V2XT, with a 2HP vari-speed spindle. The M400S CNC controls the pneumatic spindle speed up/down solenoids and the spindle air brake.
The original SEM servo motors were reused, with new encoders mounted to them.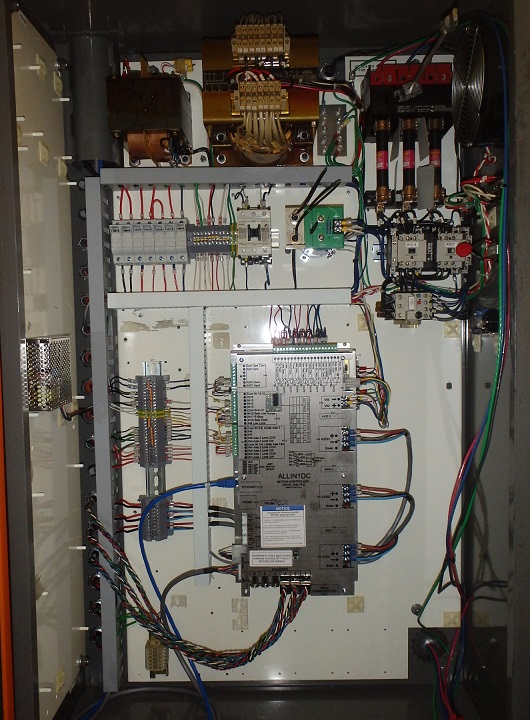 The new control components were installed into the original Bridgeport cabinet, on the right side of the mill column.
Power distribution components, including the main switch, main fuses, transformers and spindle motor starter were retained.
The new Centroid All-in-one DC unit is mounted in the center.
Fuses, emergency stop contactor, and the servo power rectifier are across the upper section of the panel.
Interface terminals for the machine-side I/O connections (limit switches, lube unit, etc.) were added on the left side, near the cable entries.

Copyright © 2017 Marc Leonard
Last updated 29-Sep-2017 MBL