Bridgeport TC3 VMC
This is a Centroid M400 retrofit to a 1998 Bridgeport vertical machining center. The retrofit was completed in January 2011.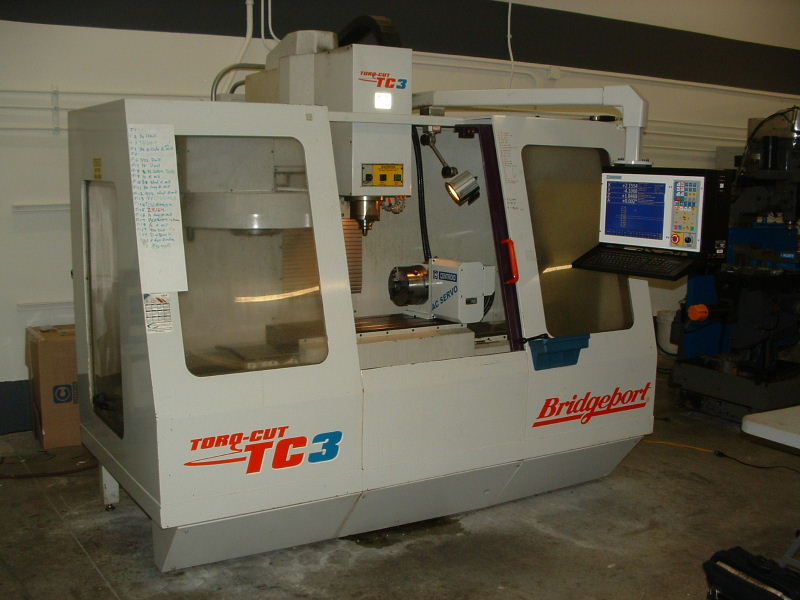 The machine has a 7.5HP, 8000 RPM AC spindle and 22-station tool changer. During the retrofit we added a 200mm rotary fourth axis.
The machine was originally equipped with a Bridgeport BP-CMC control, with Yaskawa Sigma I AC servo drives and motors.
I installed a Centroid M400 with the MPU11 motion controller and GPIO4D axis interface, running the original Yaskawa servo drives and motors. We added a new Sigma V servo drive to run the rotary table.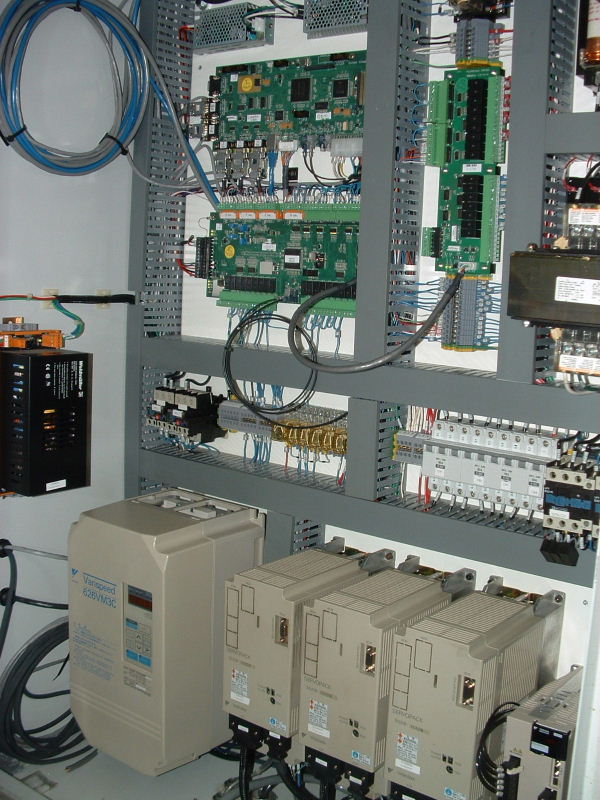 The control cabinet is shown above. Yaskawa servo drives are across the bottom; the original Yaskawa 626-VM3C spindle drive is at bottom left; power distribution across the middle; and the Centroid interface boards upper left, where the Bridgeport control computer had been.
The Centroid control computer is in the console.
---
Copyright © 2011 Marc Leonard
Last updated 26-Jan-2011 MBL