Bridgeport/Romi PowerPath 15
This is a Centroid T400 retrofit to a 1997 slant-bed turret lathe. The retrofit was completed in August 2011.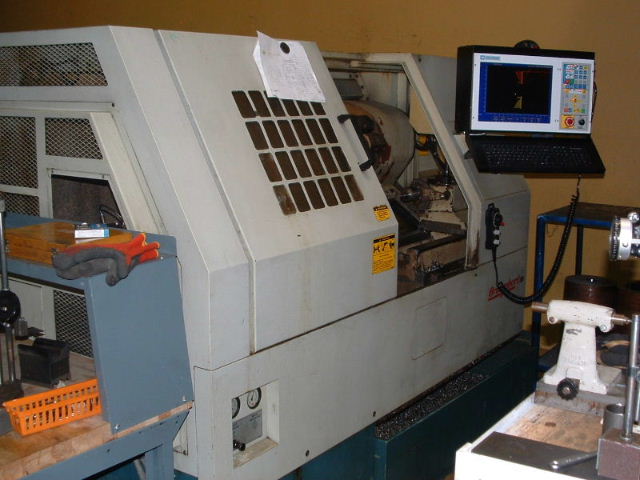 The machine has a 15HP spindle motor; 12-station turret; two-range headstock; hydraulic chuck; and hydraulic tailstock quill.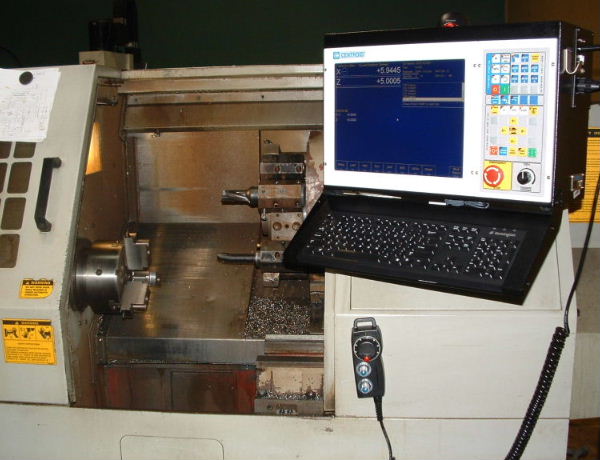 The T400 console mounted in place of the original DX32 console, with the help of a small adapter sleeve.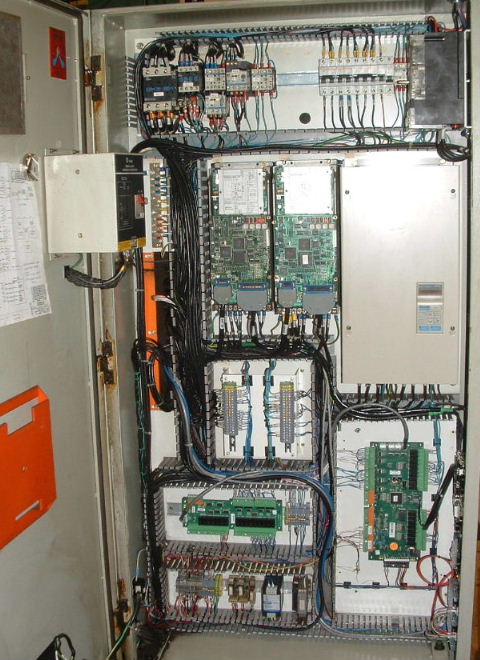 The original Yaskawa servo drives and motors (late-model CACR-SR series drives) worked nicely with the Centroid MPU11 and GPIO4D control units, in a velocity control mode.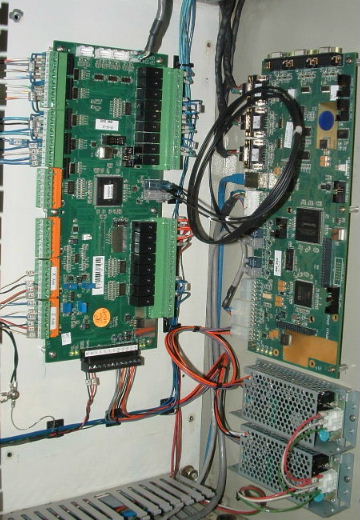 The MPU11 and GPIO4D fit in the space previously occupied by the DX32 control computer.

---
Copyright © 2011 Marc Leonard
Last updated 15-Oct-2011 MBL